Trout hatchery for Belgium in design
WATER - proved has received the order of the design for a trout hatchery for the production of 200 tons of fingerlings!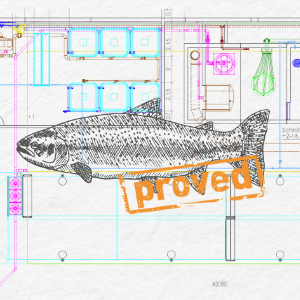 Just as in Germany, the quantity of trout produced in Belgium is not sufficient to cover domestic consumption. In order to significantly improve the self-sufficiency in the country, a central state hatchery for the production of 200 tons of trout fingerlings with 100 gr. piece weight per year is to be planned and built. We are pleased to have won the tender for the design of the fish hatchery. The new hatchery complex is to be built on the site of an existing fish farm, thus modernizing it. The system consists of a part for hatching and feeding fish fry and a Recirculating Aquaculture System for rearing the fingerlings to a unit weight of 100 gr.