Oxygen management and feeding
Oxygen management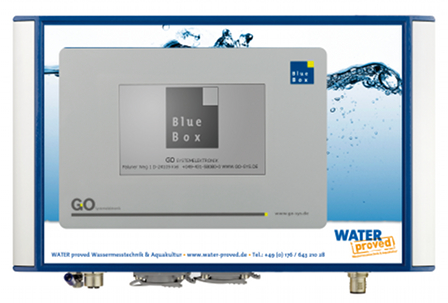 The BlueBox serves as the main part of our management system. It is an extremely multifunctional free to program CPU.
One single BlueBox can handle up to 60 oxygen probes and lots of valves, relays, level probes, etc. Additionally up to 100 parameters concerning your fish stock and feeding are managed per BlueBox.
If the amount of connections is not sufficient, several BlueBoxes can be combined and are still controlled from one software interface.
Customized software application is programmed completely in-house. That allows us to create the most handy interface to your management system. When equipped with our system our customer of course get a 24/7 hotline to solve eventual problems.
Besides oxygen we can of course measure pH, conductivity, ORP and other parameters.
---
Oxygen probe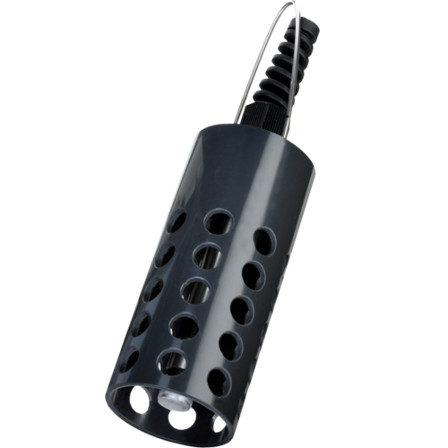 Our oxygen probes work according to the galvanic cell principle. But unless with other sensors there's no need to change electrolyte and membranes. After the end of the life time the sensor cap can simple be removed and exchanged. All oxygen probes have a temperature probe included.
The oxygen probes can be completely submerged and are delivered in a protective case.
---
Feeding and stock management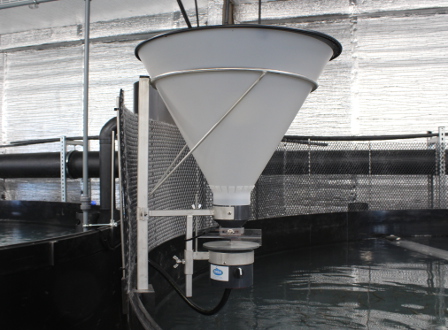 With our feeding system, feeders from a wide range of manufacturers can be controlled.
With entering daily feed rate, start and end time of the feeding and frequency of the feeding the feeders are programmed. Daily growth is added each day automatically to the amount of feed given.
Besides management of the feeding in each tank, the system can also supervise the stock in the tanks and your farm.
---
Software solutions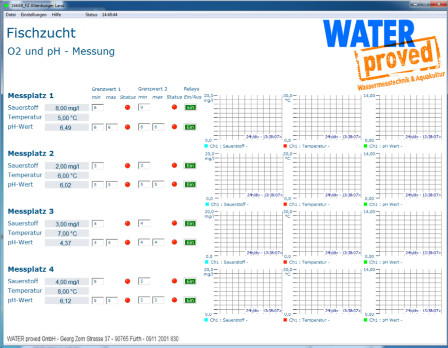 All parameters can be entered via the display on the BlueBox. When you decide to purchase the PC software with your BlueBox we create a software surface for your farm and application.
Besides parameter input and display of data, value history can be shown as graphs.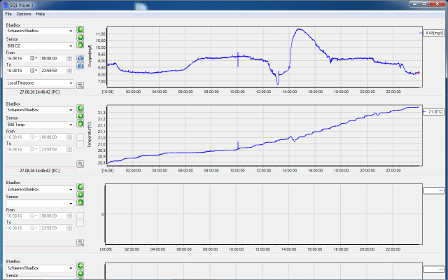 Besides the individually created software tools, the BlueBox software comes with a lot of useful standard tools for calibration of sensors, database visualization, export, etc.
This allows you to compare different events over several days, for example the development of feeding and oxygen gradient in one tank.

During the first three month after the installation of a BlueBox system we offer a free remote access to your system for the easy adaptation of eventual changes. After that three months the remote access is available with a monthly fee.
Prerequisite for remote access is a connection of the BlueBox to the internet via Ethernet or UMTS.