Monitoring & control systems for fish farms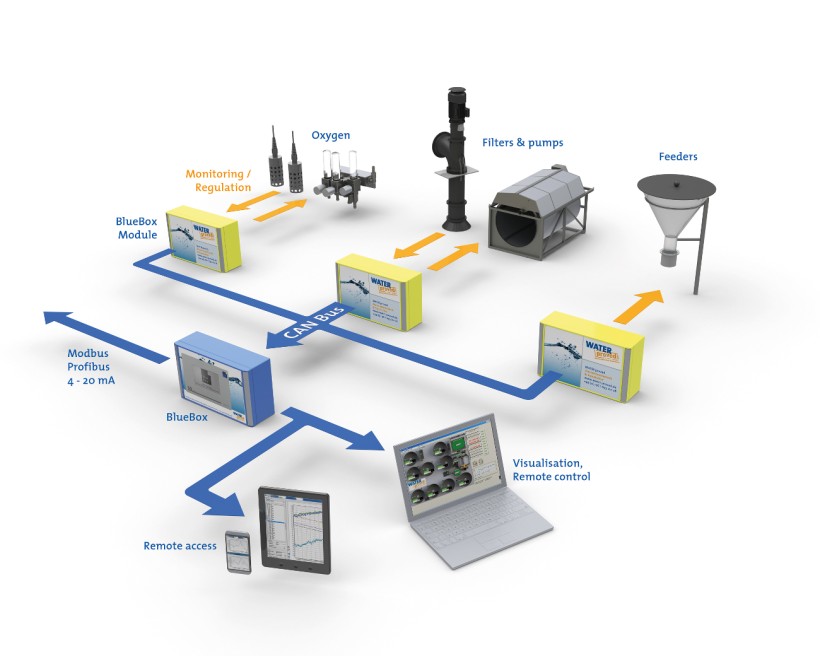 In every farms there are lots of procedures and parameters that need to be controlled and regulated. This includes the function of pumps, blowers and filters as well as the measurement of oxygen and the control of oxygenation systems.
We offer the complete monitoring and control solution for your farm.
---
Control and switch cabinet construction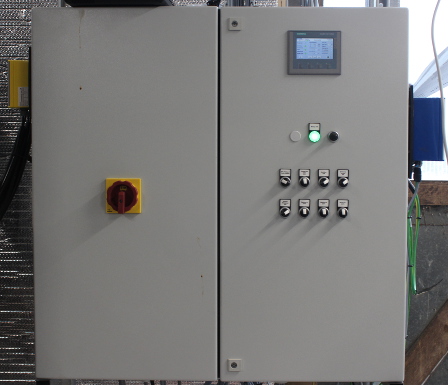 For the control of the basic parameters we offer the complete switch board construction including an industry standard CPU. The latter controls and regulates the following functions:
Monitoring of all devices like pumps, blowers, filters, UV disinfection, etc.
Control of the main circulation pump according to the pressure in the pipe or the water level in a header tank
Control of filters, e.g. automated backwash procedures
Monitoring of water levels
---
Oxygen-management and feeding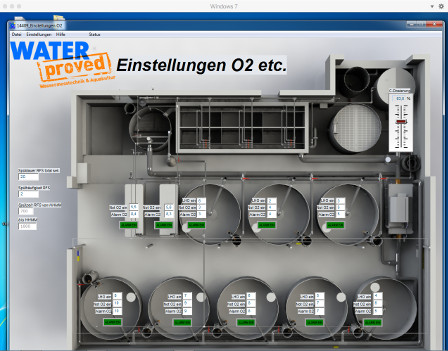 Our BlueBox system provides information on the oxygen levels in your farm and manages the oxygenation and feeding system.
Handling of the system can be done with the BlueBox display or the individually created PC software.
Read more about the possibilities of the BlueBox system
---
The alarming from both systems is carried centrally over a land line or GSM / UMTS modem.